Melbourne Remote Control Tourist
For five days, this site allowed Internet users around the world to enter in their own personal requests for what they wanted a remote controlled tourist to do. Using live streaming video with a helmet cam, the tourist would receive the online request and act it out in person. You could ask them to buy a round of drinks, or hug a stranger, whatever you wanted them to do. They ended up visiting over 300 locations in Melbourne Australia and documenting each step of the way so the footage would live on in the archives after the event. They wanted people to get a sense of what it's like visiting Melbourne before actually being there.
How we did it
We used HTML5, CSS3, PHP to build the experience. We also incorporated apis from Youtube, Foursquare, Twitter, Instagram, and Google Maps. We created our own geo location tracking app to map out where the tourist was at each step of the way, and streamed in all the data from the field to connected users using NodeJS.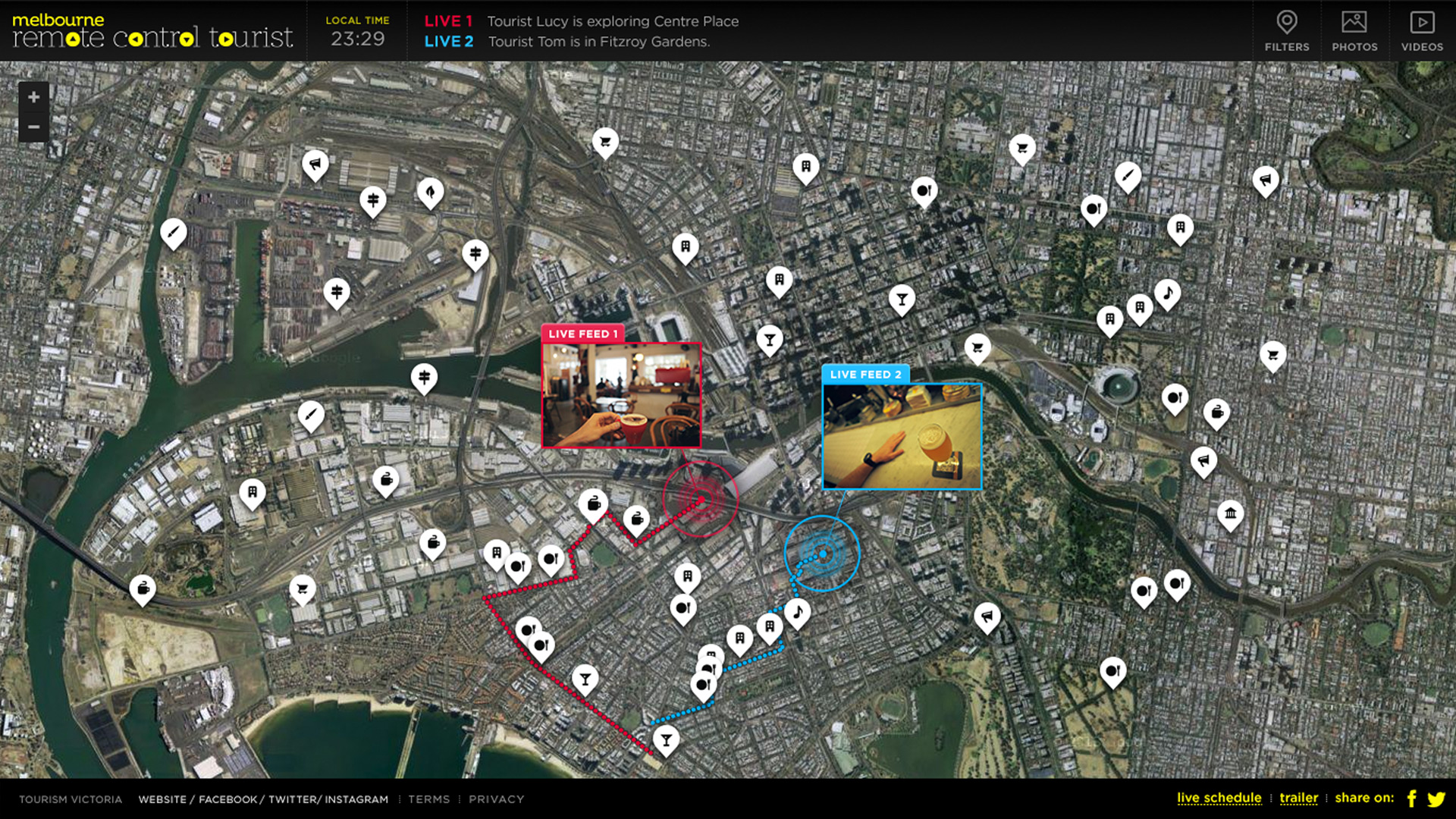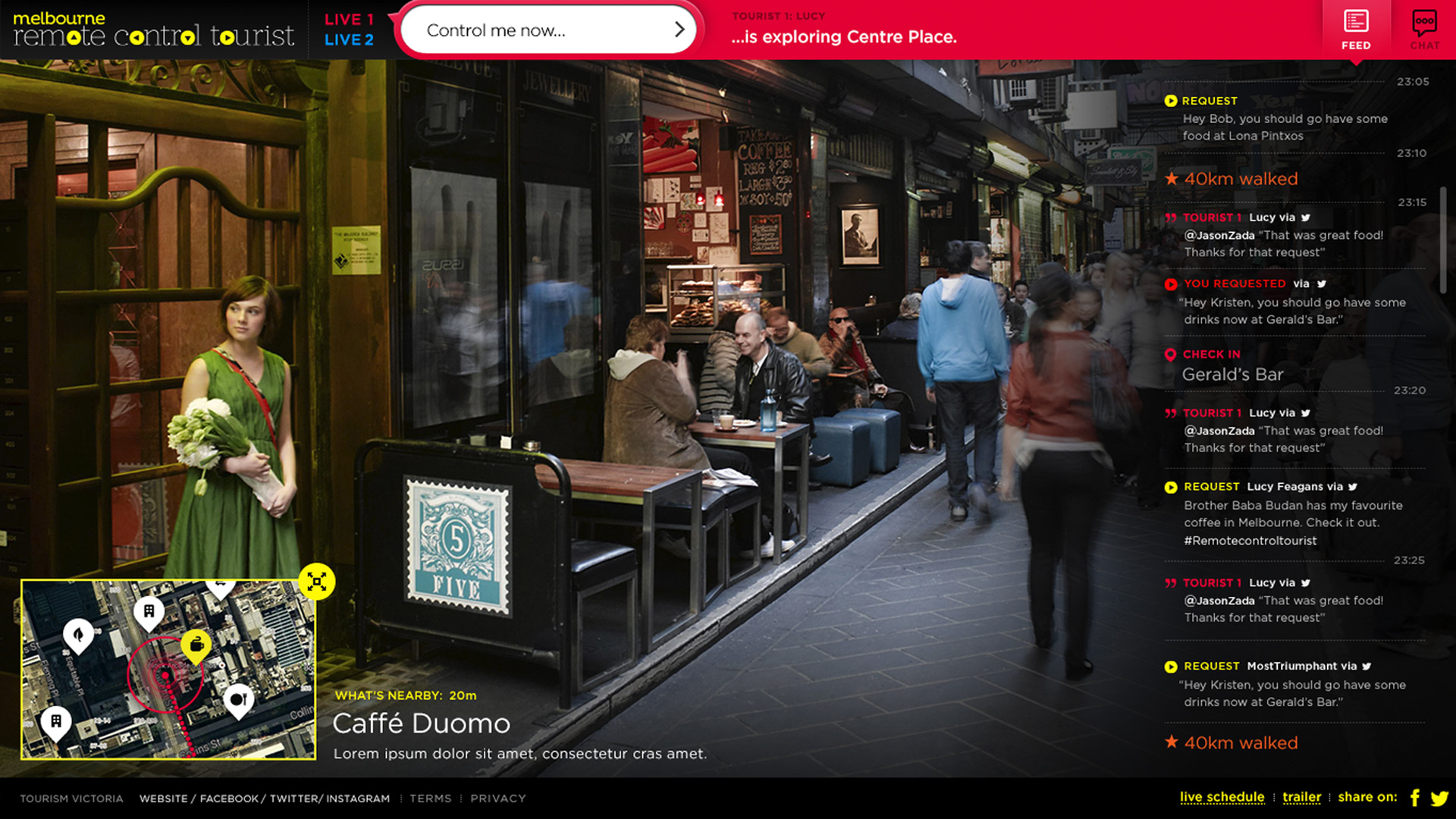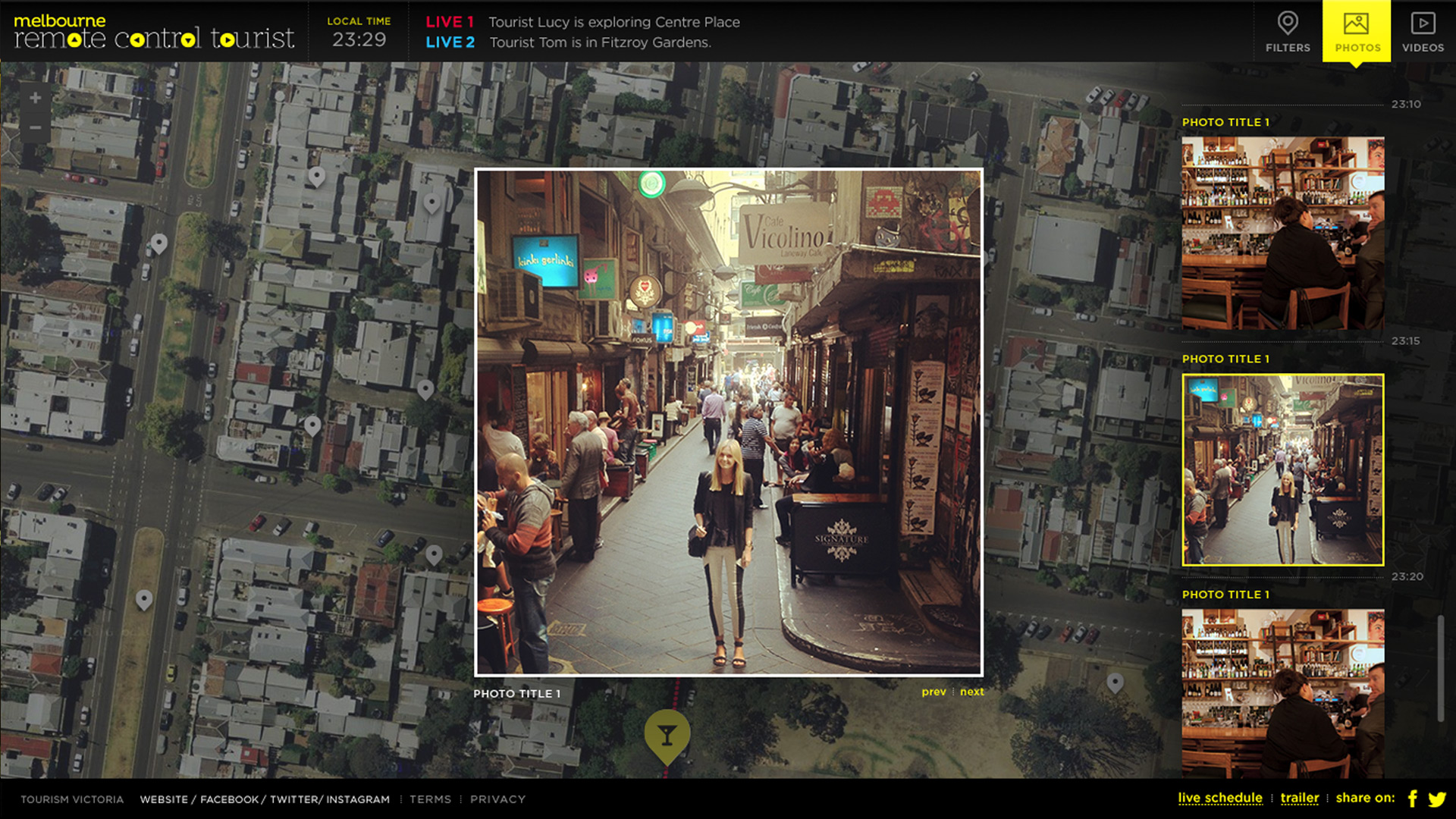 Awards
SXSW Interactive – Technical Achievement
The Webby Awards – Social Media Campaigns
Communication Arts – Digital Advertising
Festival of Media – Best Content Creation
Press
Client: Remote Control Tourist
Agency: BBDO
Production Company: Tool of NA
Digital Production: Nickel Media/Imposium